"Sometimes you have to look at the postmodern set of circumstances we live in and conclude that the way we review things hasn't changed nearly to the same degree that art has changed." 
Though this quote from Winston Rowntree's recent piece for Cracked isn't talking specifically about the video review, his thesis is universal.  The increased accessibility of information and content has forced a sudden mutation in the relationship between pop culture and audience, while methods of criticism have remained stagnant.  One aspect where criticism is evolving, however, is increasingly prevalent.  The video review has become a playground for both established critics and tyros, with an expanding potential for creative flexibility and incite.  And for a case study in this expansion, and the two very different critical philosophies at play within it, we need look no further than Bryan Singer's Superman Returns.
In a two part piece for Press Play, Matt Zoller Seitz, in collaboration with Ken Cancelosi, takes up a reverential tone and a lyrical style to argue for the much maligned film's unheralded merits.  While acknowledging the film's flaws, Seitz searches for a sense of value beyond the usual nitpicks of structure and tone.  And where the written word could only go so far in articulating this engagement, video allows Seitz to juxtapose image, narration and music, introducing the manipulation that film makers have utilized for decades.  Blogger Steve Shives' extended review of the film takes on its detractors point by point, arguing for it as a struggle to retrieve the lost naivety of the past.  Both Shives and Seitz draw parallels to the role of the superhero in a post 9/11 world, finding in the film a struggle to overcome melancholy, a romantic longing.  Both essayist's arguments are made all the more poignant by the reverence in their voices, the presence of that famous fanfare.  These pieces strive to find beauty and longing where structure and tone might otherwise fail.  Here is flawed art, they say, but here is its value, and each use video to enhance the strength of their arguments.
The starting point of many video reviews, however, evokes a sense of entertainment entitlement.  Here is flawed art, they say, and here are the ways those flaws fail me as a viewer.  Cinema Sins's popular "Everything Wrong With…" video series devotes six nitpick filled minutes to the film (though, to be fair, they approach the original Superman with the same treatment).  Geekvolution's "Superhero Rewind" offers an academic, point by point breakdown of the film's flaws.  The video review community of That Guy With the Glasses (TGWTG) takes on the film with handwringing and frustration.  Finding commonality with both of these examples, the duo reviewers of Schmoes Knows address the camera directly, using the video platform to infuse their critiques with a relaxed, often collegial feel.  They use juxtapositional editing to compare the tonal complexity of the Donner era Superman films with the morose weight of Singer's version.  Their review echoes the comfort of riffing on a movie over coffee with your opinionated friends.  An academic tone is not always the best way to engage with art, and reviews like these provide a space for an alternative.  As such, the critical emphasis of such reviews is on the usual chestnuts of the displeased viewer.  They focus on what element's did or didn't "work", isolating the few effective scenes in tangential bubbles while returning to gut level readings that seem disinterested in finding political or authorial resonance in the film's aspirations.
Drawing on a common aspect of the video review, Schmoes Knows finds collaborative space for Youtube reviewer Chris Stuckmann to provide his own criticisms.   In this way, the video review format utilizes the inherently community based model of sites like Youtube to allow for cross critical cohesion in a way not as easily available in print.  It also allows for a wider range of voices to have their opinions heard.  For those whose strengths lie in personality, charisma, and a passion for pop culture, video allows for an alternative platform to the often academic world of print criticism.  And for those seeking to engage in conversations about that pop culture, it allows viewers the ability to be engaged and entertained in a way that might not otherwise exist through print media.
Derek Burrow is known online as Derek the Bard, and his Youtube channel is an ongoing interactive procession through not just the geekcentric pop culture that fascinates him, but the video review community itself.  While not a TGWTG producer himself, Burrow is a regular at the same fan conventions frequented by the community, and his channel provides multiple interviews with the site's most popular figures.  He told Movie Mezzanine that he sees the rise of the video review as, "An evolution of a very old, but also continuous line of artistic criticism by non-academics."  Nor does he see this kind of interaction with art as anything new, commenting on the existence of equally fanatic letter columns in mid-century pulp periodicals, and expanding the antecedents of the video review to include podcasts and early blog culture.  "The internet in general has taken the phrase 'everyone's a critic' and made it literal truth," he argues.  "What we're seeing here is [that] most members of the review community are neither professional academic critics, nor are they in the employ of traditional [media]."
Though he acknowledges the often harsh tone taken up by video reviewers, Burrow sees nothing but positive value in its ubiquity, saying, "There really isn't much that any one person, or small group of people on the internet can do to devalue something."
While figures like Burrow exist visibly in front of the camera, many of the people who make up these online communities remain unseen.  Dodger of Zion has provided production work for numerous members of the TGWTG community.  In addition to filming regional live shows, Dodger has also recently taken up an administrative role for the site, and is currently serving as a moderator on the TGWTG forums. She disagrees with the assertion that this brand of criticism is based in entitlement;  "My understanding of my reviewer friends is that none of them feel entitled to anything, but that they would like to see better. They want to see better movies, better comics, better entertainment from the people who make it.  That's really at the crux of any sort of reviewer's genre: a love of that genre or that medium and a desire to see it done better and or done right.  Not a demand or a feeling of being owed it, but a sincere hope." Nor does Dodger see the collegial, emotion based approach to criticism as in any way inferior to the more removed, academic variety. She feels that, "Humans are emotional creatures by instinct and by nature, there is very little of what we do that isn't, even in the mildest way, affected by our emotions.  It's not good or bad, wrong or right, it is what it is.  And criticism itself is, by its very nature, subjective, and emotions will inevitably fall into that subjective viewpoint." She reiterates the view that, "Everyone is a critic.  You have an opinion on something?  Congratulations, you're a critic."
Not every online video reviewer is as open to this approach.  Josh Hadley, currently of Geek Juice Media and 1201beyond.com, sees himself and his Geek Juice colleagues as a philosophical alternative to the "entertainment first, critique second" mentality.  Geek Juice itself shares many structural details with TGWTG, with the noted exception of the kind of central personality provided by titular reviewer Doug Walker, and a decision to eschew comedic shtick in favor of a more sincere, if still not quite academic, tone.  Present are the topically focused reviewers, the low budget confessional review style, the mixture of podcasts, videos and merchandise.  In a decade's experience working for traditional journalism, Hadley contributed to publications ranging from Cashiers du Cinemart to Hustler.  He sees this experience as the basis for a professionalism that he finds lacking elsewhere; "The main 'reviewverse' lacks this background.  [When] they attack something, they do it for the kicks or the goofy antics and not being actual critics."
Hadley predicts a calamitous end to the current glut of semiprofessional video reviewers.  "When the floor falls out of this," he says, "it will collapse many sites and people, which is what I think sets Geek Juice apart. There is an array of content that is not so narrowcast as TGWTG [and] I think we will be the ones that pick up the pieces in the end."
Contrary to any broad dismissal of its critical tone, there is plenty of evidence to support the idea that insight can be gleaned through entertainment.  Through the guise of his Mr. Plinkett character, Mike Stolsaka of Red Letter Media has been constructing increasingly elaborate and lengthy video reviews for years.  He gained notoriety in 2009 for his hour length review of the first Star Wars prequel, and has since gone on to review the entire series, as well as films both significant and obscure.  As Plinkett, Stolsaka narrates each review with an exaggerated, old man's grumble, veering off topic to recollect the violent murder of his wife or offer to mail his viewers pizza rolls.  But Stolsaka is a film maker himself, and his knowledge of form and framing are always just beneath the irreverent surface.  Far from simply reiterating old criticisms of late period George Lucas, Stolsaka uses the video review to examine behind the scenes footage of his directing style, framing it as evidence of Lucas' growing creative apathy.  In reviewing the most recent Indiana Jones film, he demonstrates how the decreasing violence of the series over time can be read as a reflection of Steven Spielberg's increasing sentimentality.  The Plinkett character is a delivery system, an entertaining veneer behind which lurks the desire not just for entertainment, but to understand the failing energies of pop culture pioneers.
Using entertainment and irreverence to express complex structural points extends beyond the field of film criticism.  In his sadly brief series "Sequelitis", Arin Hanson (Egoraptor) uses video to examine what he calls "conveyance", the way in which choices in game design demonstrate a complex methodology for teaching players how to play individual games.  These essays are presented in a cartoonish, spastic style.  Through intentionally jarring shifts in pacing and editing, the series creates an informal space in which the viewer can feel more comfortable internalizing information.
Beyond the aesthetics of the "entertaining review'", the evolving concept of the video essay indicates its limitless potential for critical and personal expression.  There is the broad scope of theoretical treatises like Matthias Stork's infamous "Chaos Cinema" series.  Essays like this one could exist outside of the video format.  Their transcripts would provide the information necessary to communicate their points.  However, they use edited footage and narration to punctuate these points.  Elsewhere, there is the video essay as expressionist collage.  In "Dead Men and Ghosts, Limited", Matthew Cheney uses a collage of sound and image to recreate the feeling that has stuck with him from the films of Jim Jarmusch.  In the realm of the expressly didactic, there is the video essay as analytical tool.  In his video series "In the Cut", Matt Zoller Seitz fuses image with commentary to articulate the spatial geography of film editing. In one entry, Jim Emerson similarly examines the incongruities of the truck chase sequence in The Dark Knight, achieving through video a lesson in onscreen space that would have been impossible to express through text alone.
In the realm of video game criticism, the work of Anita Sarkeesian demonstrate the powerful potential of the video essay for confronting such topics as institutional misogyny and negative representation.  Beyond the realm of pure criticism, the works of artists like Adam Curtis explore topics ranging from the failure of intellectual property law to the colonization of the human mind by computers.
http://vimeo.com/38724174
Outside of just providing space for budding essayists and commentators, many professional film critics have long been practitioners of the video format.  Bob Chipman contributes two weekly video series to The Escapist, in addition to traditional text pieces.  He sees significant value in the presence of the online video reviewer, stating in a comment to our previous article that, "I can't tell (the) number of times I've seen obscurities and art/cult films suddenly re-enter the pop-zeitgeist because this or that TGWTG-style critic turned it into a particularly entertaining episode.  [I] never would have thought I'd be running into twenty-somethings at cons who know who Walerian Borowczyk is.  Once upon a time, THAT was something film critics aspired to. It got lost somewhere along the way, and I contend that these 'kids' found it. Good on them, as far as I'm concerned."
Beyond their original internet home, the aesthetics of the video review have bled into micro budget film making.  Though it may have been pioneered through webcam confessionals and vlogs, the "do it yourself" one person and a camera aesthetic has been recently utilized to create striking works of independent expression.  Zachary Oberzan's Flooding With Love for the Kid was shot entirely in his apartment, a feature length adaptation of David Morrell's novel First Blood, with Oberzan playing every part.  There is a poignancy to the amateur nature of the extended solo performance, a vulnerability that declares, "These are my resources.  These are the limits that do not exist."  Oberzan's film exists in defiance of any filmmaker who claims to not have the resources needed to make a film.  Other recent work, such as Room 237, concerning the wild fan theories related to Stanley Kubrick's adaptation of The Shining, signify a mainstreaming of the feature-length video essay.  Though the essay film has a decades' long and international history, it has mostly been kept to the experimental fringes.  The popularity of films like Room 237 illustrate a newly widespread readiness by critics and audiences to accept the legitimacy of the video essay format.   We have been trained by a daily exposure to homemade video pieces to accept work in a way we wouldn't have been able do otherwise.  Not only have limitations been lifted on who can make or analyze films, but so too have the limitations on what that work will look and sound like, and how it will make us feel.
Beyond just choices of tone and style, the video essayist or reviewer's first creative decision is one of relative distance.  Many opt for a style of explicit intrusion.  Reviewers' faces are front and center, mimicking the style of a webcam video, while their narration is delivered directly towards camera.  In the popularity of this format, the definitions of traditional criticism become stretched.  Beyond the intrusion of narrative skits and in universe continuity, the experimentation with biographical confession practiced by reviewers like Kyle Kallgren indicates an openness to experimentation that is difficult to find in print journalism.  With video's inherent need for performance, so too do its practitioners test formal limits.  In the process, they often discover surprising depths of personal expression.
In defending the video essay, many are quick to conflate any criticism of its format with an outmoded elitism.  They take the marriage of entertainment and criticism as a natural progression of this format, framing its detractors as stuffed shirt intellectuals thumbing their nose at the cultural vanguard.  They are not entitled, they argue, but hopeful for the verisimilitude of popular entertainment.  They trumpet the victory of the collective over the academy, echoing the sentiment that there is no wrong way to look at art.  It is safe to assume that the line between "fan" and "critic" will continue to blur.  What is uncertain is if Hadley's predicted bubble will reveal itself in some great bursting and, if so, where that will leave the status of the "entertaining review".  Are Hadley's views that of the old guard clinging to outdated definitions of professional criticism?  Or are they a legitimate concern in an era of increasing focus on the entertainment value of that criticism?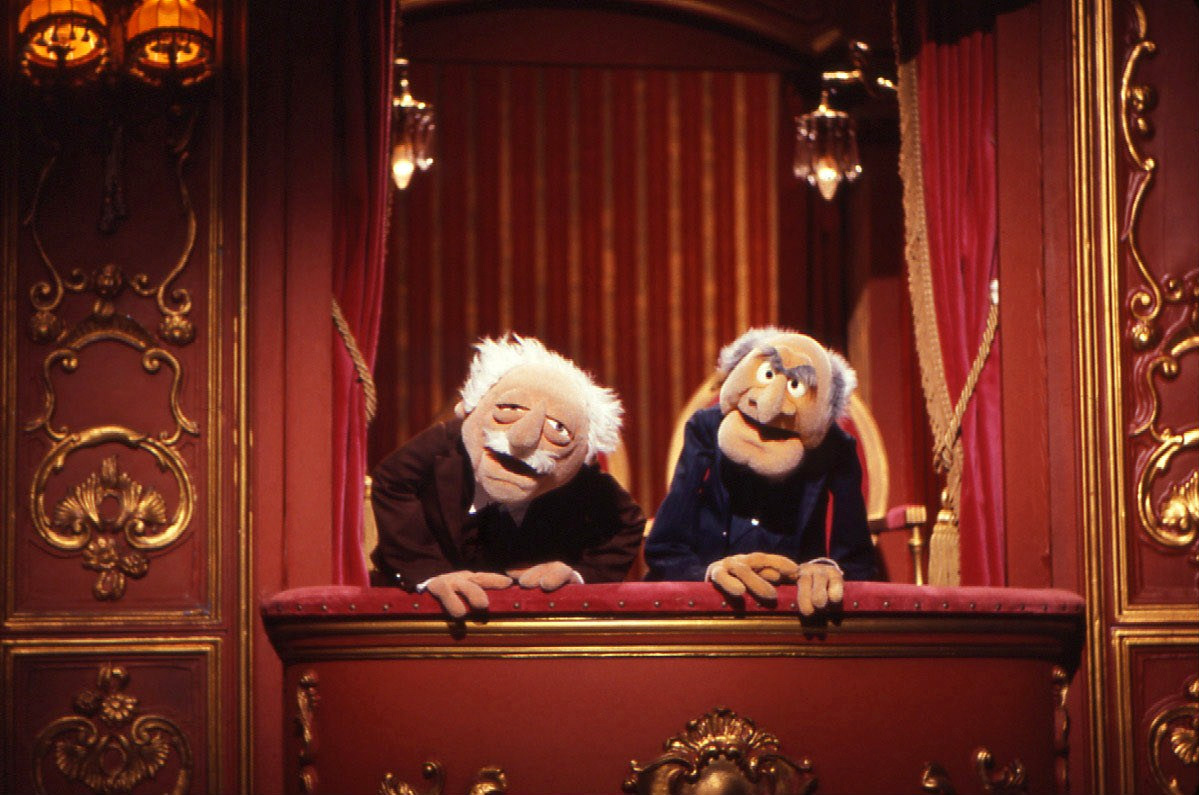 When every one of the above mentioned negative reviews is proceeded by a chorus of dismissive hate, it is difficult to agree with Burrow's assertion that this is all so much harmless fun.  For all the arguments of the fan community that entertainment can serve incite, and for all of the above listed examples of this being done successfully, an obsessive emphasis on a narrow range of critical values leads to a subsequently narrow range of artistic expectations.  What then are we to make of not just flawed work like Superman Returns, but the beautiful anarchy of the works of Joe Dante?  How can we watch and appreciate the mad, broken glee of Last Action Hero when we are cutting it apart with a critical scalpel? How does the hope for better entertainment serve us when considering J. Hoberman's vulgar modernism and its subsequent school of the vulgar auteur?  How can we understand the iconoclastic choices that inform the works of Sam Fuller if we are dissecting his pulp sensibility for the sake of structural coherence?  In constantly feeling entitled to coherence in entertainment, we limit our ability to engage with it.  And in isolating "entertainment" and "art", "academic" and "everyman", we serve a false dichotomy by which creative work is forced to conform to a paralyzing strata of critical expectations.
For Seitz, Superman Returns, "Is far from perfect.  Yet its flaws don't diminish the film's impact."  Here is a critical ability to perceive flaw parallel to affect.  It seems that the philosophy informing many video reviewers, however, is one that knits flaws into a thick blanket of hyper deconstructionism, making qualitative appreciation otherwise impossible.  It is a philosophy that uses populism to defend the value of every critique, while refusing to acknowledge the potential for ambivalence in the value of a nascent medium, treating the video review like a rocket launcher that can only fire rainbows.  What remains is a burgeoning format and a vast frontier of possibility.  And as the audience for their work increases, video essayists and reviewers have to ask how their critical philosophies are serving that audience.  It is more and more the video artist who leads the neophyte into the critical wilds.  And what their viewers expect to encounter there is up to them.
Check out other original illustrations by Alexandra Kittle on her Etsy page and follow her on Twitter here.